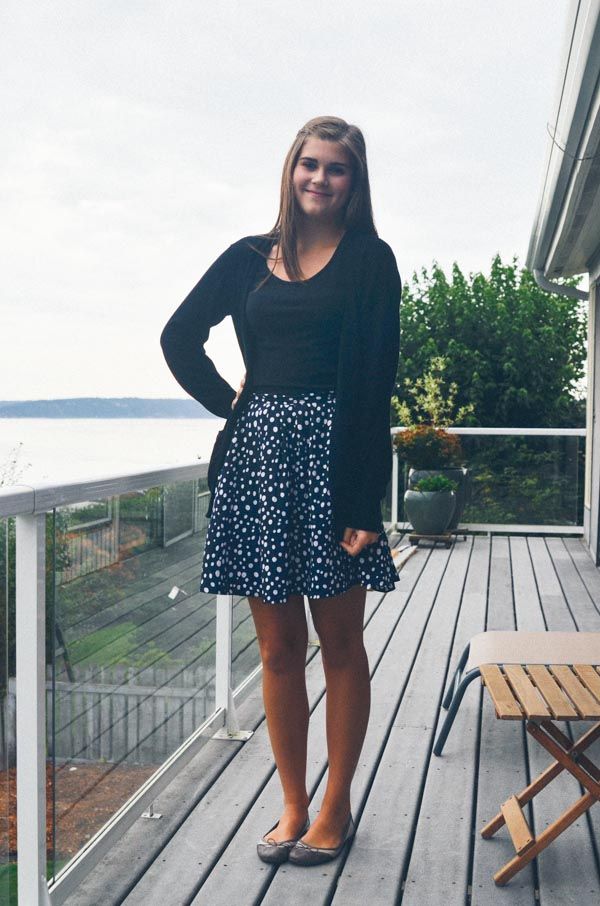 Currently sitting down at my desk, looking out my window at the gloomy sky and rain, listening to the thunder (or maybe it's just the contractors upstairs?) Yep, fall is a thing. Today felt 100% fall what with the drizzling rain and the cardigan and the homework. Plus also, pumpkin spice lattes are real life now. Real life.
Going a little bit off topic here (can you really go off topic if you didn't have a topic to start?) you're looking at
the best. taking pictures skirt. ever.
E-ver. I am in love with this skirt for taking pictures (which I actually didn't do today what). I got it at Forever 21 for a dang good price and it's my fave. It's so comfy and I don't feel like it's going to fly up, it's not crazy short and I can wear it high waisted, pretty much it rocks. Okay, I'm done.
Where am I even going with this? I have a room to clean. And homework to do.
tee//h&m, skirt//f21, cardigan//nordstroms, flats//macy's ++